This pair either abandoned their nest or were driven off by a nearby pair last year, but have been sharing the territory with apparent success this year.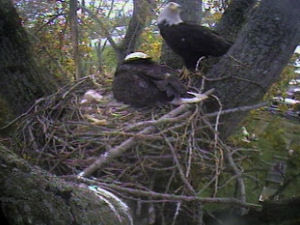 In 2008, this pair had eggs in early April and chicks in early May, but nearby eagles had chicks in early April - so not sure yet what is normal here.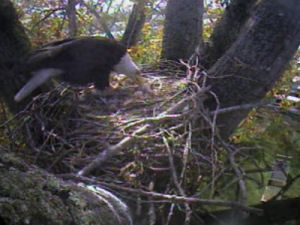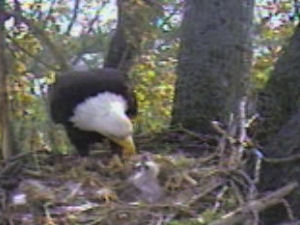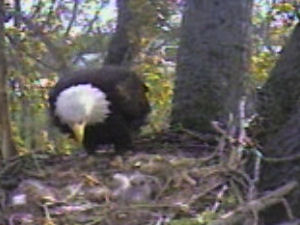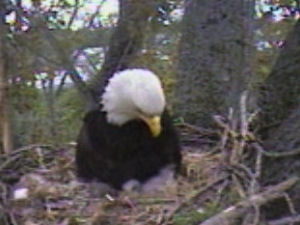 JudyB's photos - May 9, 2008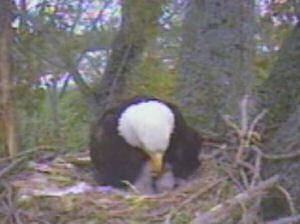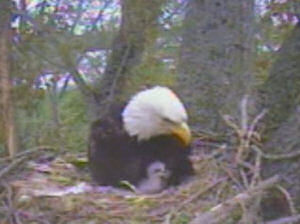 bociany
's photos - May 10, 2008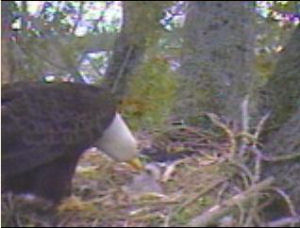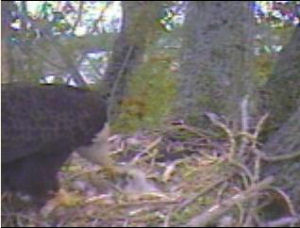 gogee
's photos - May 9, 2008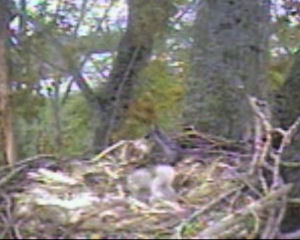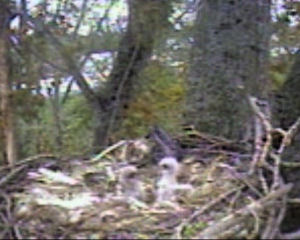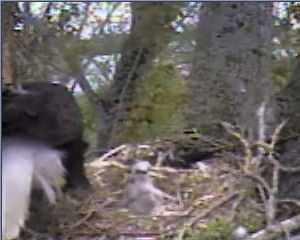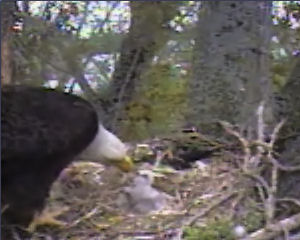 JudyB's photos - May 10, 2008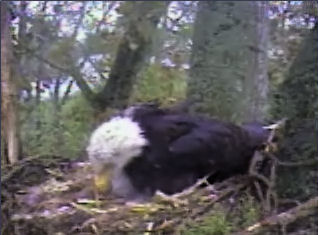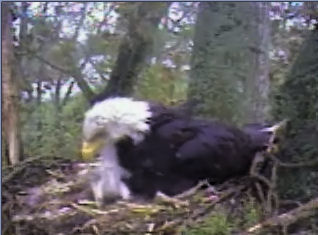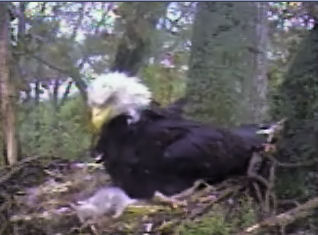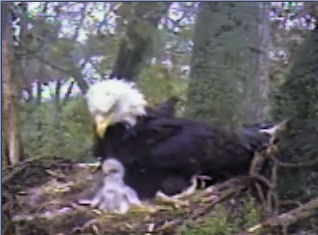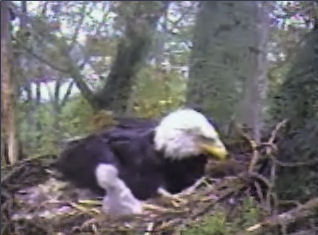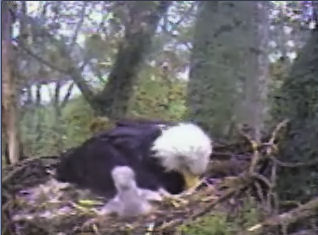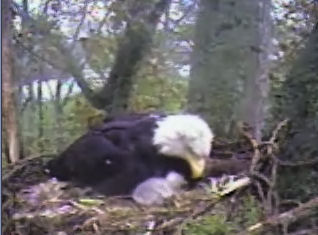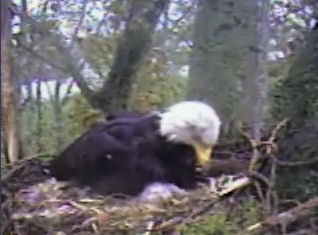 JudyB's photos - May 11, 2008 (about 9:06 am)
JudyB: The parent just reached down, pulled the one of the chicks out from under her(?), and tossed it towards the edge of the nest. It landed on the edge, lay there a moment looking around, then worked into a sitting-up position. It sat looking outwards for a bit, then flopped down and got turned around so it was sitting up facing inward. It teetered on the edge in that position for what seemed like a very long time, wobbling back and forth and occasionally flapping its little wings to try to keep from falling over backwards (out of the nest) - very scary to watch. Finally it fell forwards, then crawled back into the nest and under the parent.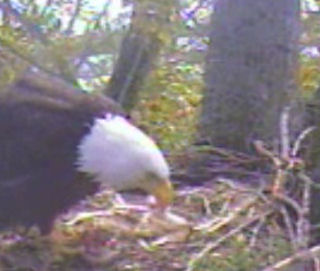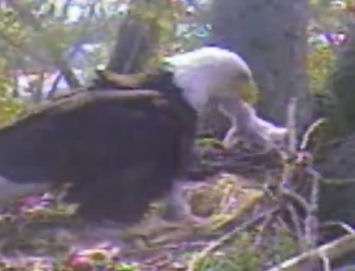 jwnix's photos - May 11, 2008 (about 3:22 pm)
jwnix: I've watched that several times now and still have no idea what precipitated it. adult was brooding... I noted some wriggling, adult stood up, reached down, grabbed the chick by the beak and flipped it up, it landed up on the edge of bowl and then looked up and fell into bowl. other chick of course was up, and then started tusseling. adult backed up and watched a moment.
within 60 seconds, the chick flip and then feeding time!! pretty amazing to see!!
link to Skipper's video "Flip the Chick"
which contains the two "chick tossing" incidents described above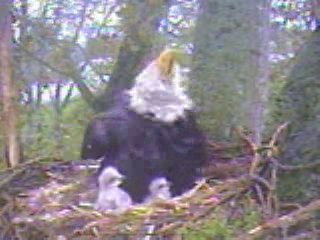 Janner
's photo - May 11, 2008