The nest is located about 80 feet up in the air in a tree in the Blackwater National Wildlife Refuge in Cambridge on Maryland's Eastern Shore. In the four years the camera has been on line, the pair has successfully raised nine eaglets - three chicks in 2005 and two in 2006, 2007 and 2008.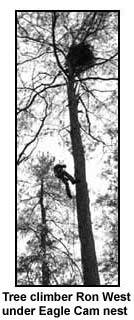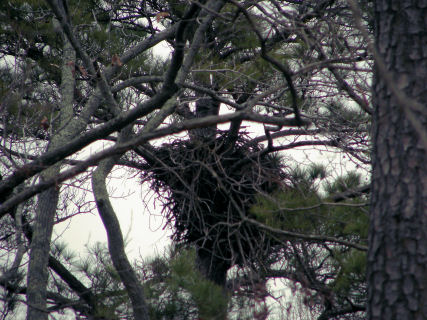 Based on past experience, look for eggs in late January, chicks in early March, and fledging in mid to late May.
(photo of tree climber from Friends of Blackwater Eagle Web Log, all rights reserved;
closeup of nest © 2007 Paula Compton, used with permission, all rights reserved)

Summary of 2009 Season:
eggs laid: January 23 (about 4:30 pm) and January 26 (evening)

hatched: seen Mar 2, 6:32 am (38 days); seen Mar 3, 6:00 am (36 days)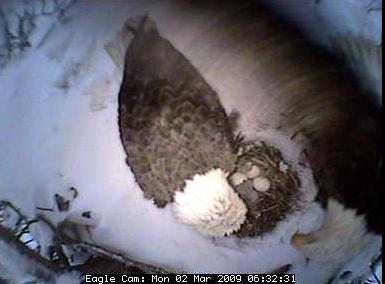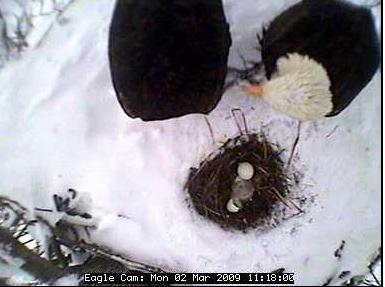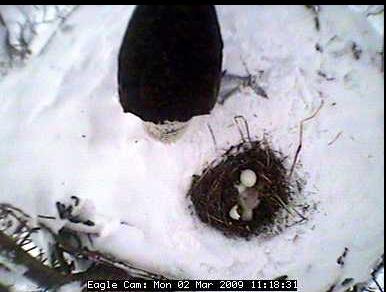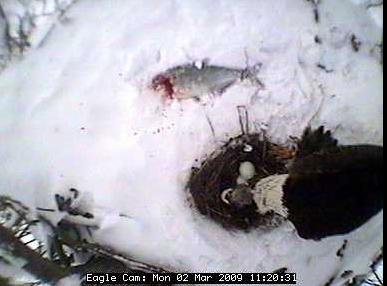 LTurner's photos - March 2, 2009
first look at the eaglet and first feeding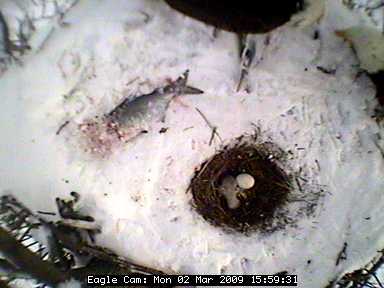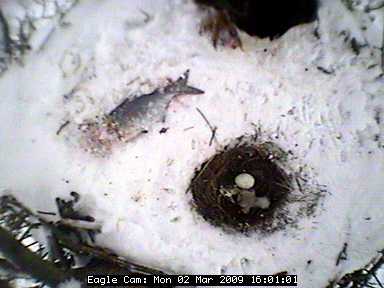 CovingtonKat
's photos - March 2, 2009
"Looks like lil bobblehead is motating around pretty well! Despite the cold!"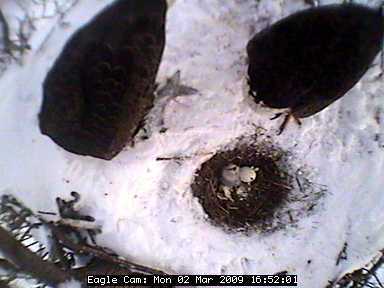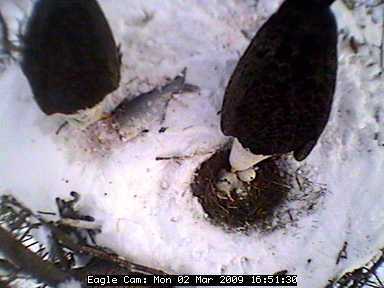 PattiO
's photos - March 2, 2009
note the hole in the second egg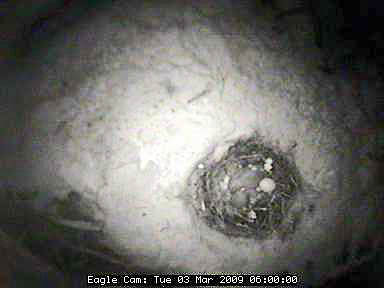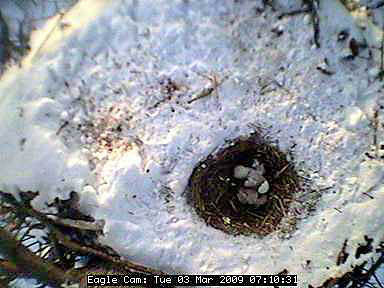 Sherri
's photos - March 3, 2009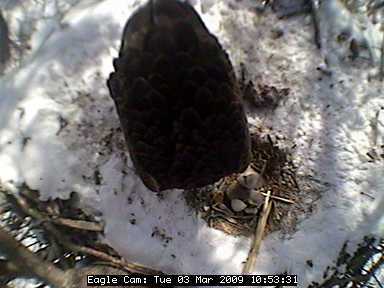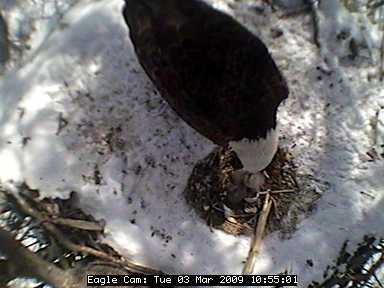 jmt
's photos - March 3, 2009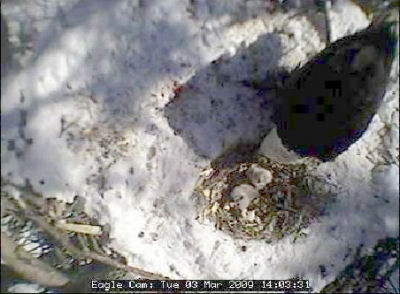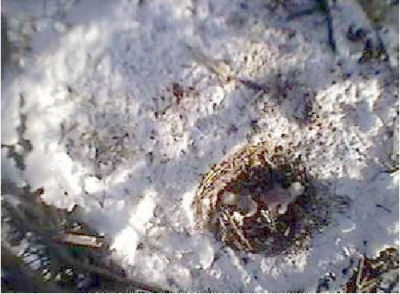 Eagle Lovers from NYC/Starr
's photos - March 3, 2009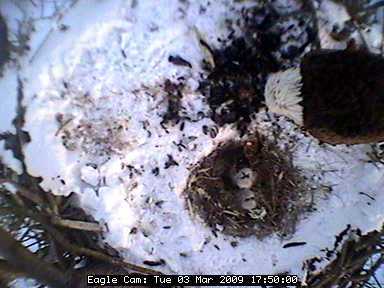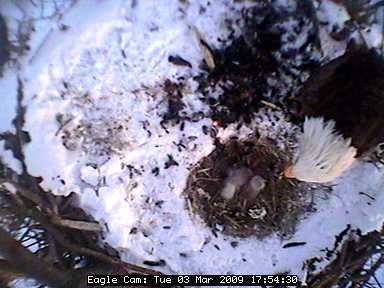 Sherri
's photos - March 3, 2009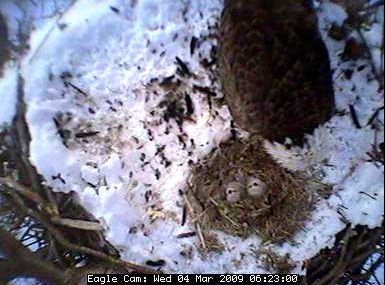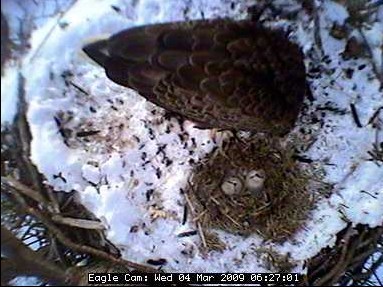 EmtyBelfry
's photos - March 4, 2009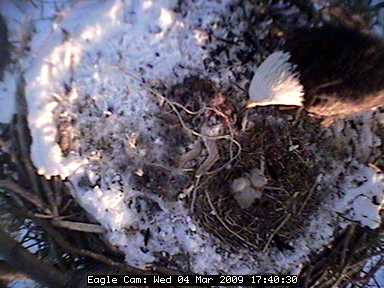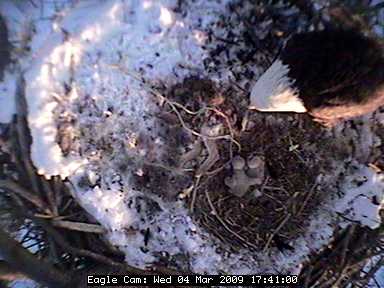 CovingtonKat
's photos - March 4, 2009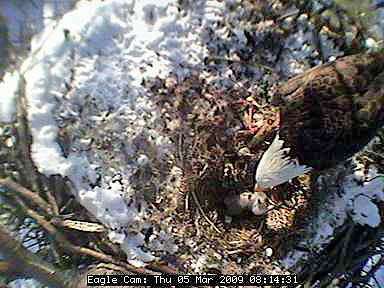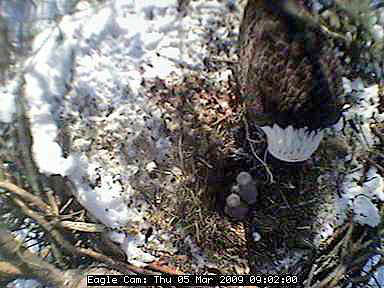 Sherri
's photos - March 4, 2009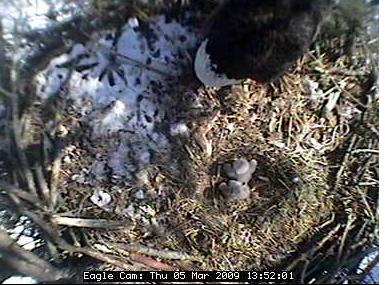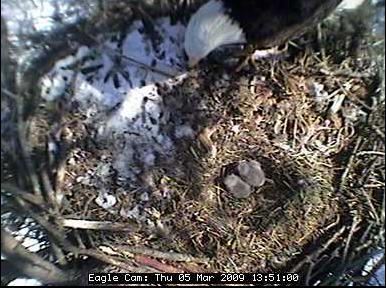 LTurner
's photos - March 4, 2009