The California Department of Transportation tried to relocate this nest in 2008 because of major highway construction planned for the area, putting a large cone in the nest to keep the eagles from nesting. The eagles had other ideas. People rallied around, and eventually the highway department removed the cone, and the eagle couple (named Patriot and Liberty) successfully fledged two eaglets (named Freedom and Conehead). Including those two, Patriot and Liberty have successfully raised five eaglets in the last three years.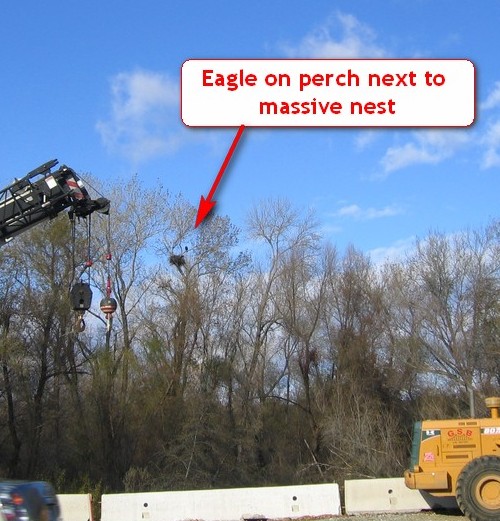 joshndeb's photo - December 22, 2008
Based on past experience, look for eggs in early to mid February, hatching in mid March, and fledgling in mid to late June.