This cam is the result of a partnership between the Hancock Wildlife Foundation in British Columbia and the American Bald Eagle Foundation in Haines, Alaska. The pair raised two fledglings in 2007, and nested in a different location in 2008.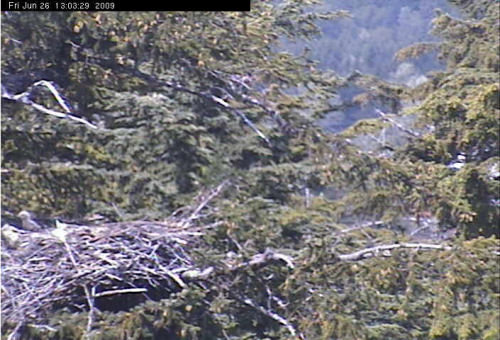 JudyB's photo - June 26, 2009
Based on past experience, look for eggs in early May, chicks in early to mid June, and fledging in late August or early September.
Summary of 2009 Season:
cam on: June 13

eggs laid: probably early May

hatched: probably around June 11 and 12; the older one was first seen June 18, and the younger one was first seen June 19, and chicks seem to begin to move around the nest more when they're about a week old